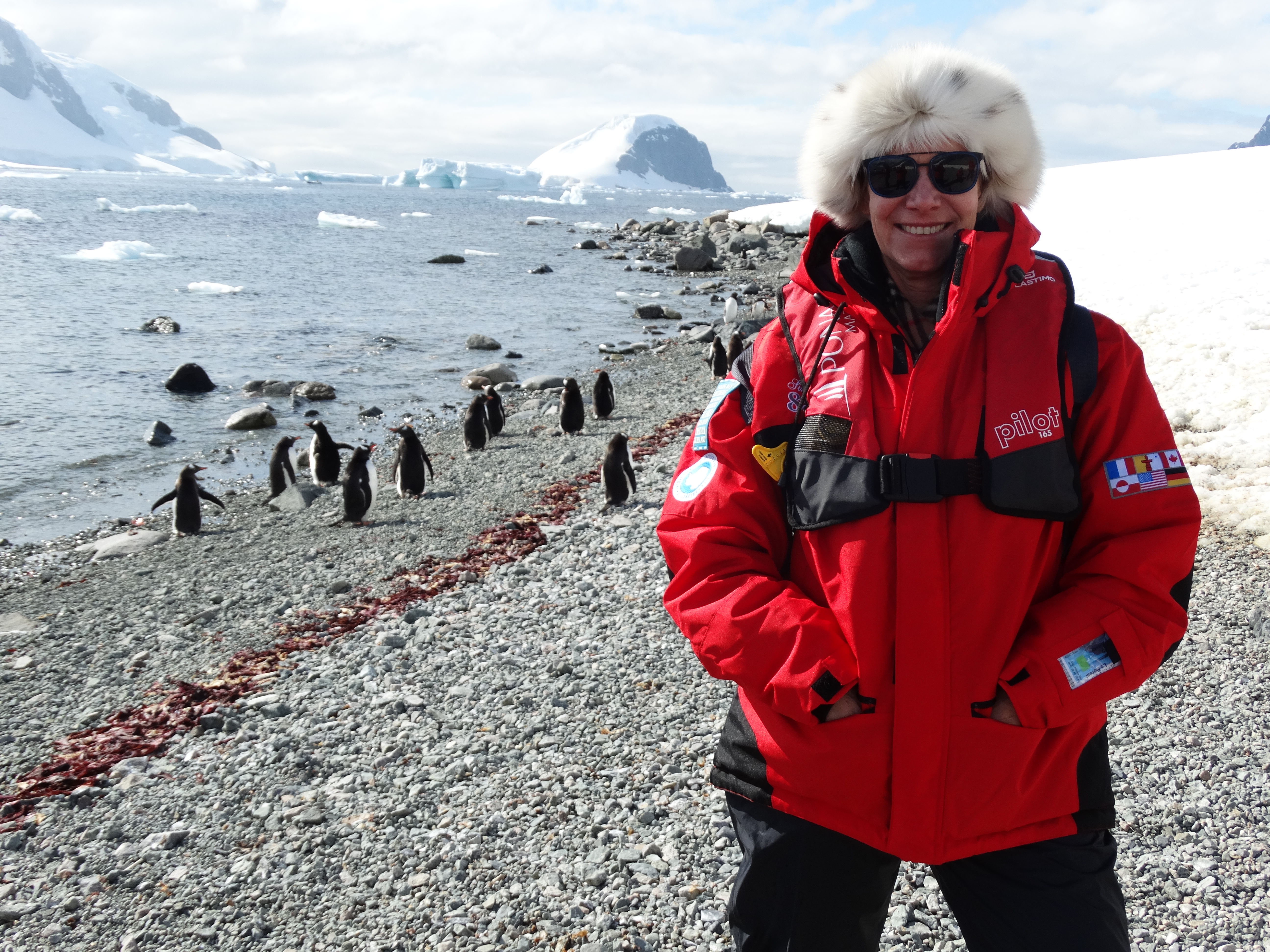 Sarah Doody
Founder and President of Engaging Journeys, Inc. 
Prior to forming her own company, Sarah was the Director of Alumnae Leadership, Engagement and Enrichment with the Bryn Mawr Alumnae Association from 2001 to 2015.  Her duties including the management of the alumnae travel program. Under her leadership, the alumnae travel program grew significantly - from 14 travelers in 2006, to more than 375 in 2015 and from 1 trip to 18 programs, becoming not only an extremely productive alumnae engagement and outreach tool but also a revenue generating program.
The background Sarah brings to your organization is one of alumni engagement and cultivation. Sarah understands the importance and value of engagement and outreach and how it fits into the paradigm that is the world of constituent engagement, outreach and development.
Prior to her time at Bryn Mawr College, Sarah worked in the world of corporate banking where she managed a lending group specializing in mergers, acquisitions and highly leveraged transactions. Sarah's background as a corporate banker has enabled her to apply the marketing and analysis skills from the business world to the world of alumnae travel. Key to the growth of the Bryn Mawr Alumnae Travel Program was the strategic marketing plan which consistently brought in new travelers while continuing to engage past travelers.
Elizabeth Doody
Director of Communications
Elizabeth Doody brings unique marketing, fundraising, event management, and constituent engagement experience to her role with Engaging Journeys. Elizabeth provides strategic marketing, communications, industry trend analysis, and logistical support to Engaging Journeys and its growing list of clients and their affinity travel programs. She brings almost 10 years of progressive experience and leadership working in strategic communications, market research, program management, front-line fundraising and team management. She is committed to using proven strategies to design campaigns and travel programs for clients that effectively engage targeted travel audiences. She also has a lifelong passion for travel (passed down from her mother and grandmother) and connecting those with a similar passion for exploration and lifelong learning. Elizabeth is excited to use her experience, creativity,  passion, and commitment to innovation to embrace new ideas towards helping clients launch or build up their affinity travel programs.
Prior to her work with Engaging journeys, Elizabeth managed fundraising systems, donor experiences and communication streams responsible for bringing in over $4 million in revenue annually for Cross Catholic Outreach's leadership annual giving program. She has worked in development and donor engagement departments in higher education as well as international relief organizations. 
Elizabeth is a former Division I college athlete at Duke University with a sociology and psychology background who brings teamwork, collaboration, and persistence into any professional environment. She also earned her Master's in Public Affairs with a concentration in Leadership and Management from top-ranked Indiana University's O'Neill School of Public and Environmental Affairs.